Yoga and Vedanta meditation retreat
Study and practice of the topic of meditation from the upanishads and vedantic scriptures as well as from classical yoga texts
"El Silencio" Sivananda Sadhana Kutir, San Carlos-Uruguay
Date: April 4th to 11th, 2017
With Swami Kashi Muktananda and Krishna Darshan
For the first time, these two senior teachers are joining to tech a very unique course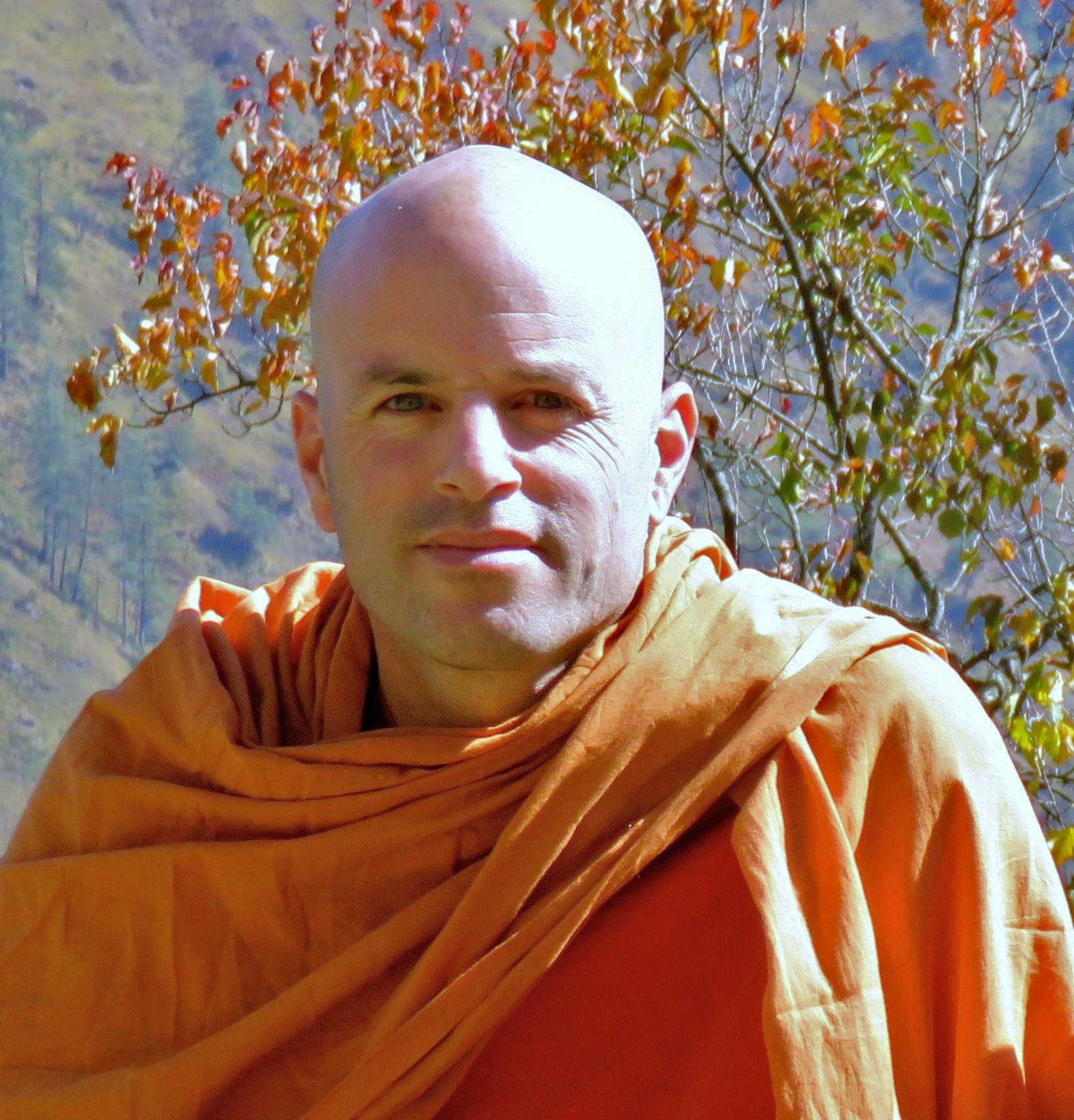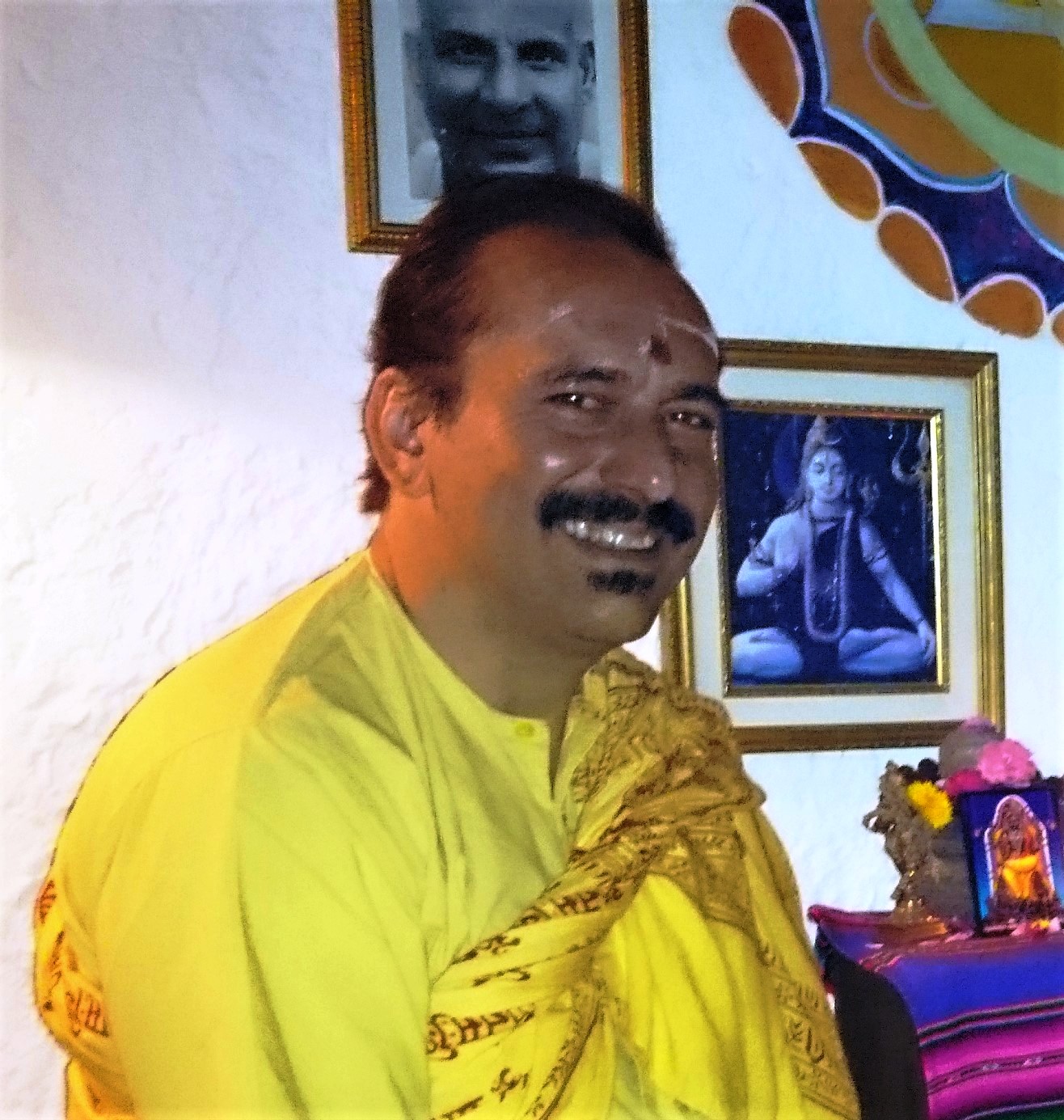 Swami Kashi Muktananda is a Western born Swami (Indian monk) who has been living in the Himalayas since the year 2,000. He learned Sanskrit and Indian philosophy from his Guru Swami Chaitanyananda of Uttarkashi (a direct disciple of Swami Sivananda). Swami Kashi has taught extensively around the world.
He was for many years teaching the Vedanta philosophy, Bhagavad Gita and Sanskrit lessons at many of the yoga teachers trainning courses (TTC's and ATTC's) held at the Sivananda Ashram Yoga Retreat, Bahamas.
He is known for his unique ability to transmit the deepest philosophical truths in a very clear, entertaining, and joyful way through beautiful stories and vivid illustrations. His down-to-earth approach and loving nature make him an ideal bridge between the ancient Yogic teachings and Western audience. In this course he will be focusing mainly in explaining the vedantic scriptures and its methodology of meditation during daily lectures and also guiding some of the meditations during satsangs.
www.heartpilgrim.org
Krishna Darshan is a direct disciple of Swami Vishnudevananda and has been a yoga, meditation and philosophy teacher for over 30 years. He is the main Hatha Yoga instructor in many Sivananda Yoga Teachers' Training Courses (TTC and ATTC), Sadhana Intensive courses and other advanced courses at various Sivananda Ashrams worldwide and has an in depth knowledge of Hatha yoga, Raja yoga and Vedanta philosophy. He founded and directs the Sivananda Sadhana Kutir – El Silencio, retreat and study center in Uruguay.
He is also a Vedic astrologer, teacher and consultant, especializing in the application of astrology for yoga practiciones and spiritual seekers.
He is also a Tabla player, disciple of Tabla master Pandit Swapan Chaudhuri.
In this course he will be focusing mainly in explaining the yogic classical scriptures and methods of meditation in daily lectures and also guiding some of the meditations and satsangs.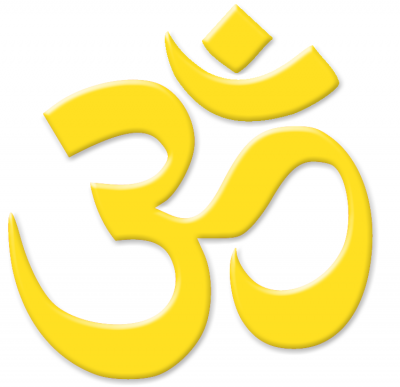 Yoga and Vedanta are in fact two different schools of philosophy and methods of Self-Realization. In spite of their difference, they are very complementary and supportive to each other.
Yoga provides a very practical and step by step method to purify and silence the mental waves. When the mind is clean and quiet, the perceiver rests in his own true nature.
Vedanta explains the true nature of the Self and how to discriminate between the eternal truth and the illusion superimposed by the mind.
Vedantic meditation is also called "Jnana Yoga".
"Vedanta is no creed, no ceremony, or form of worship. It boldly proclaims with emphasis that you are the immortal, all-pervading Soul or Brahman in essence. Knowledge of Brahman alone can free you from the clutches of ignorance and death. This knowledge should come to you as a direct realisation through intuition. Mere scholarship will not help you to attain the goal. Meditate. Realise. Be free."
Sri Swami Sivananda
The capacity for deep concentration and absorption of the mind (Samadhi), is the core specialty of yoga and its mastery is a must for the direct realization of the Vedantic teachings.
" Hatha Yoga, Raja Yoga, Karma Yoga, Bhakti Yoga—all these Yogas—prepare the aspirant for the attainment of knowledge of the Self and culminate in Jnana Yoga. Therefore he should have a comprehensive understanding of all the Yogas."
Sri Swami Sivananda

Requisites
This course is open to all kind of practitioners of all levels. Those that have already being practicing and studying yoga philosophy will be especially benefited from studying in deeper levels with these teachers.
"El Silencio" Sivananda Sadhana Kutir is in a beautiful natural country side, is silent, outside of the noise of the cities, an ideal place for practice, rest and recoup from the stress of the busy competitive city life and an ideal place to learn and put into practice all these ancient and classical teachings.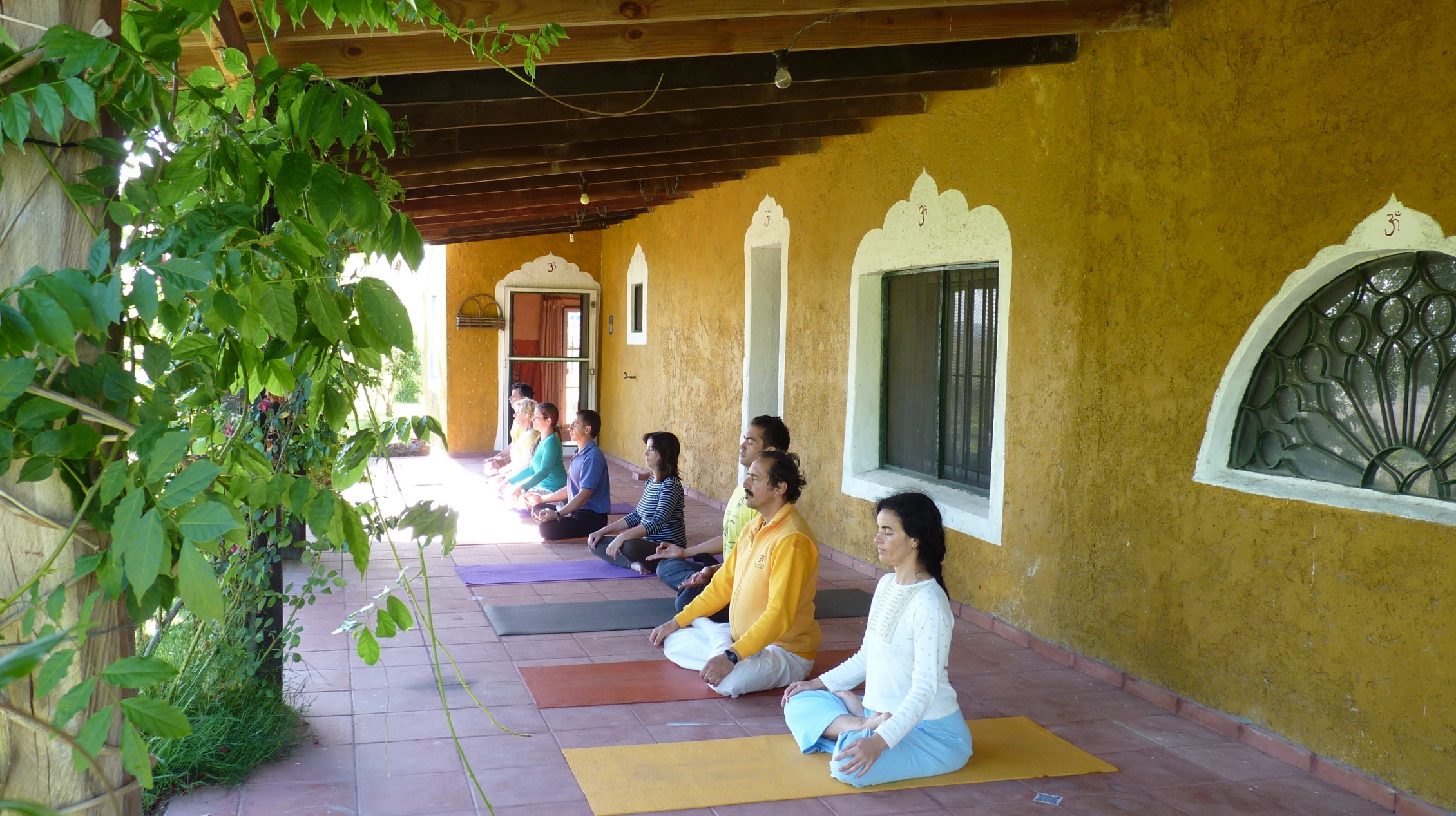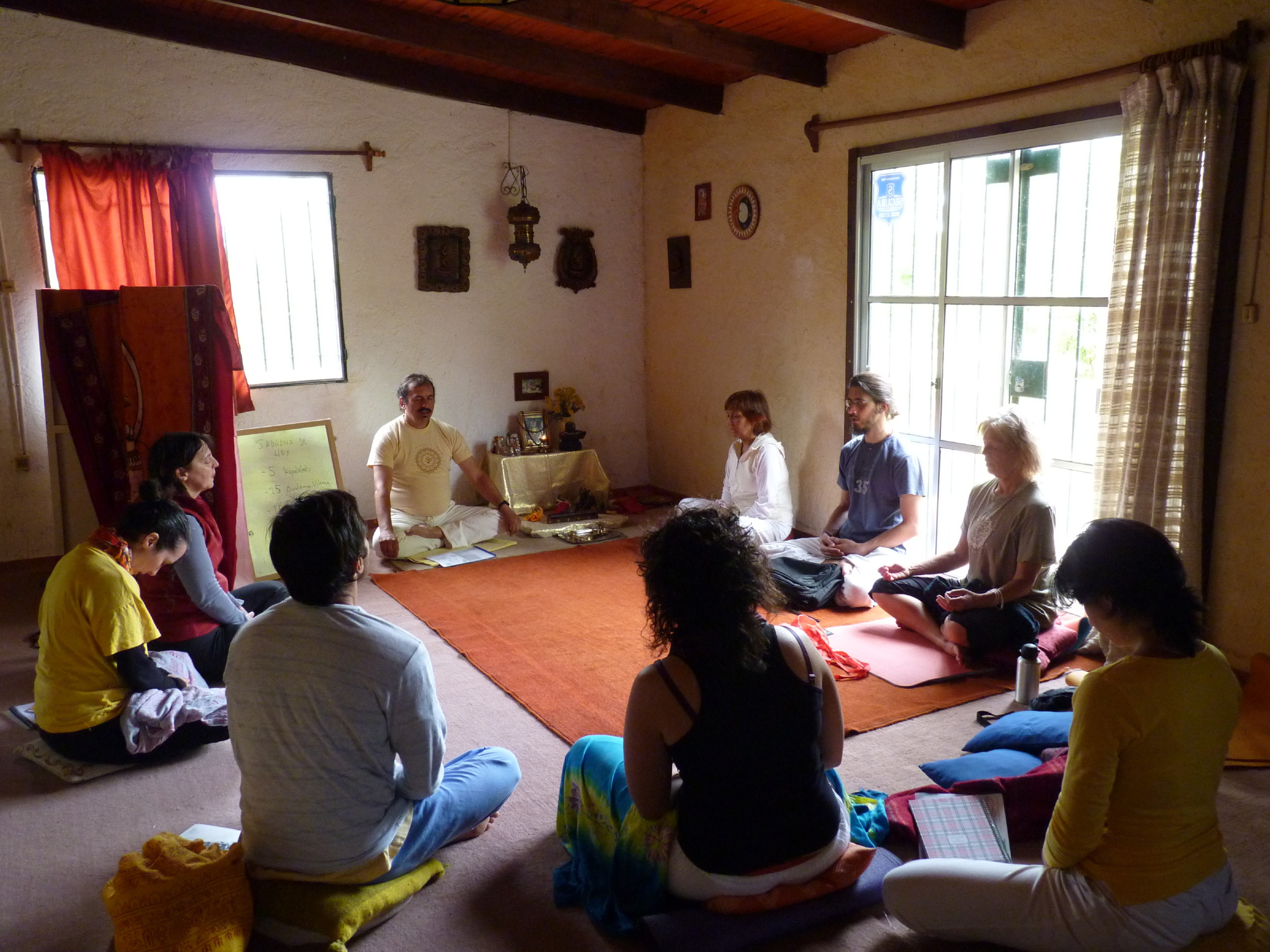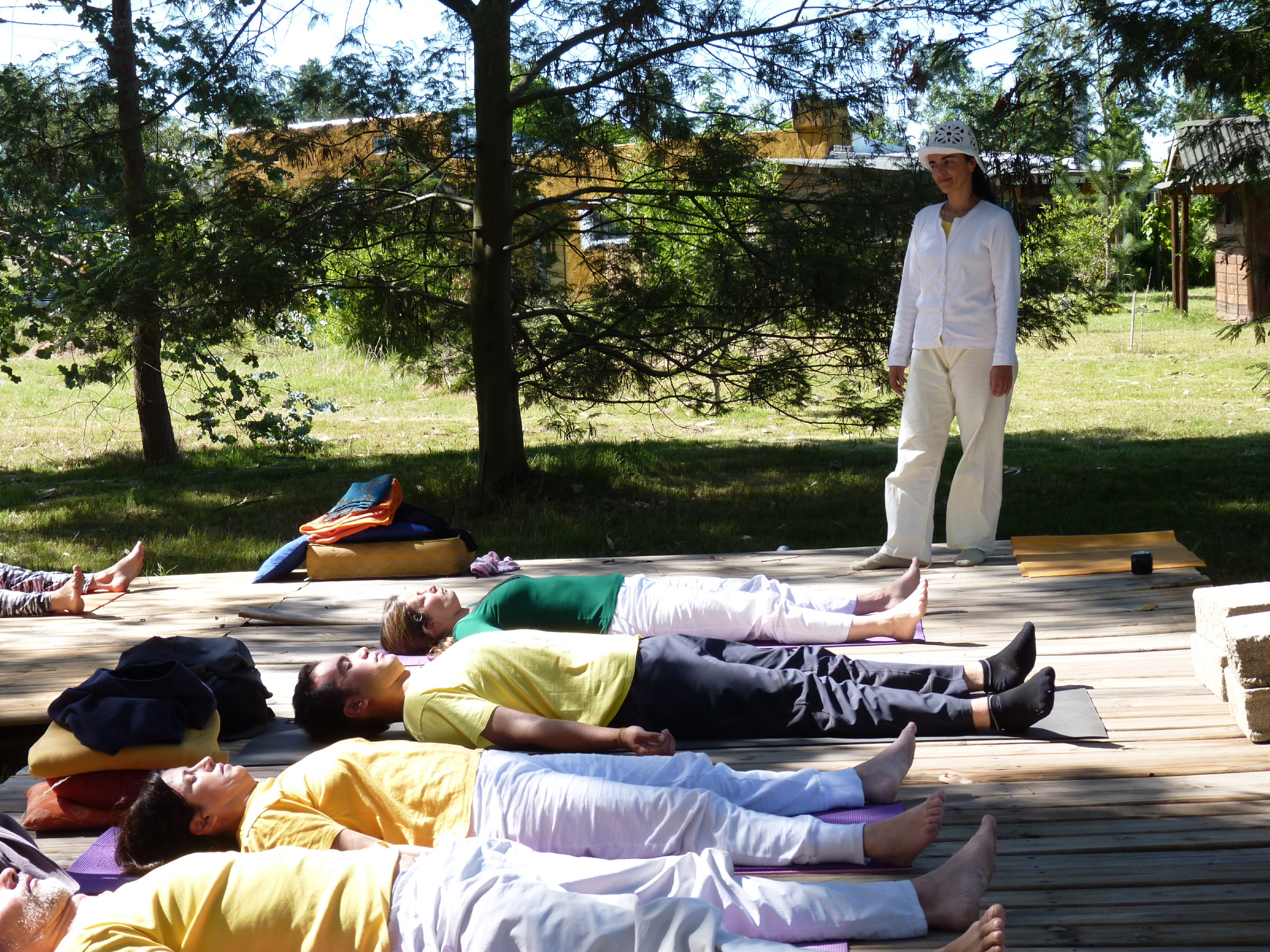 Daily Schedule
| | |
| --- | --- |
| 05:30 | Wake up |
| 06:00 - 07:45 | Satsang: Meditation and Mantra chanting |
| 08:00 – 10:00 | Asanas and pranayama practice. Group practice. |
| 10:00 – 10:30 | Rest |
| 10:30 – 11:30 | Brunch |
| 11:30 – 12:15 | Karma yoga. Students will be asked to perform some selfless service to keep up with the community needs |
| 12:30 – 14:00 | First lecture |
| 14:00 – 15:30 | Free time to rest, go for a walk or to the river |
| 15:30 - 17:00 | Second lecture |
| 17:00 - 18:00 | Time for individual practice |
| 18:00 – 19:00 | Dinner |
| 19:00 – 20:00 | Free time |
| 20:00 - 21:30 | Satsang- Meditation and Mantra chanting |
| 21:30 | Going to bed |
The retreat is still small and there is a limited capacity. Only small groups will be taken.
Register in advance!!! Do not miss this unique opportunity !

Tuition and fees :
U$ 750 dollars with registration before 1st February 2017 – early bird
U$ 850 from 2nd February onwards

• Includes the course, accommodation and meals (two main vegetarian meals daily)
• Transportation is NOT included (to and from the place)

Arrival and departure:
Arrival Day: 4th April and Departure Day: 11th April
Course starts: 5th April 6:00 am and Course ends: 10th April at 20:00
If you are not coming in your own car, please check carefully the buses schedule from San Carlos to El Silencio and from El Silencio to San Carlos.
There is also the possibility for you to come earlier, during the month of march and take a personal intensive sadhana retreat with individual guidance according to your capacity. Also you could stay some days after the course ends (taking advantage of the easter week holiday) deepening into your own practice. There will not be group classes taught during that extra time except for the 2 satsangs (morning and evening). The cost of each extra day before or after the course ends will be $50. (this price is only for those participating in the vedanta meditation course with Swami Kashi Muktananda)

Payment methods
Cash, Western Union, Paypal. If you pay with credit card (Paypal online only) we'll charge you an extra 10% because that's what it costs to us. The deposit can be paid with credit card ONLY though Paypal, but the rest should be paid in cash upon arrival, otherwise it will have a 10% extra charge.

To register
Your payment or donation is the way for us to maintain the place and keep expanding it to allow more people to benefit, thank you very much!

Accommodation
There are 12 beds available total within the main cabins, those are in shared rooms.
If you want to keep your privacy, please bring your own tent. There is plenty of tenting space available in beautiful natural surroundings.
Beds in dormitory's or cabins are only available to the first people who request them. After that there will be only tent space.
We have a couple of tents available, only for those who request them first. If you don't want to travel with your own tent, let us know immediately to reserve one for you if they are still available.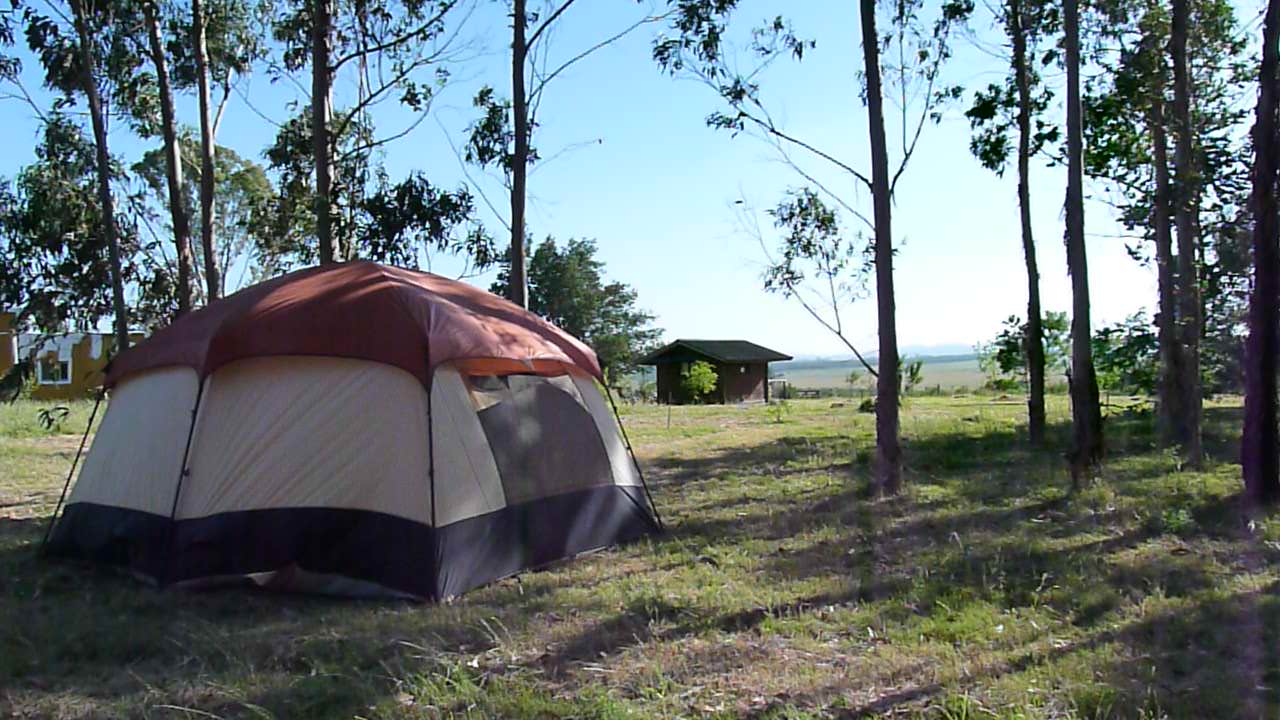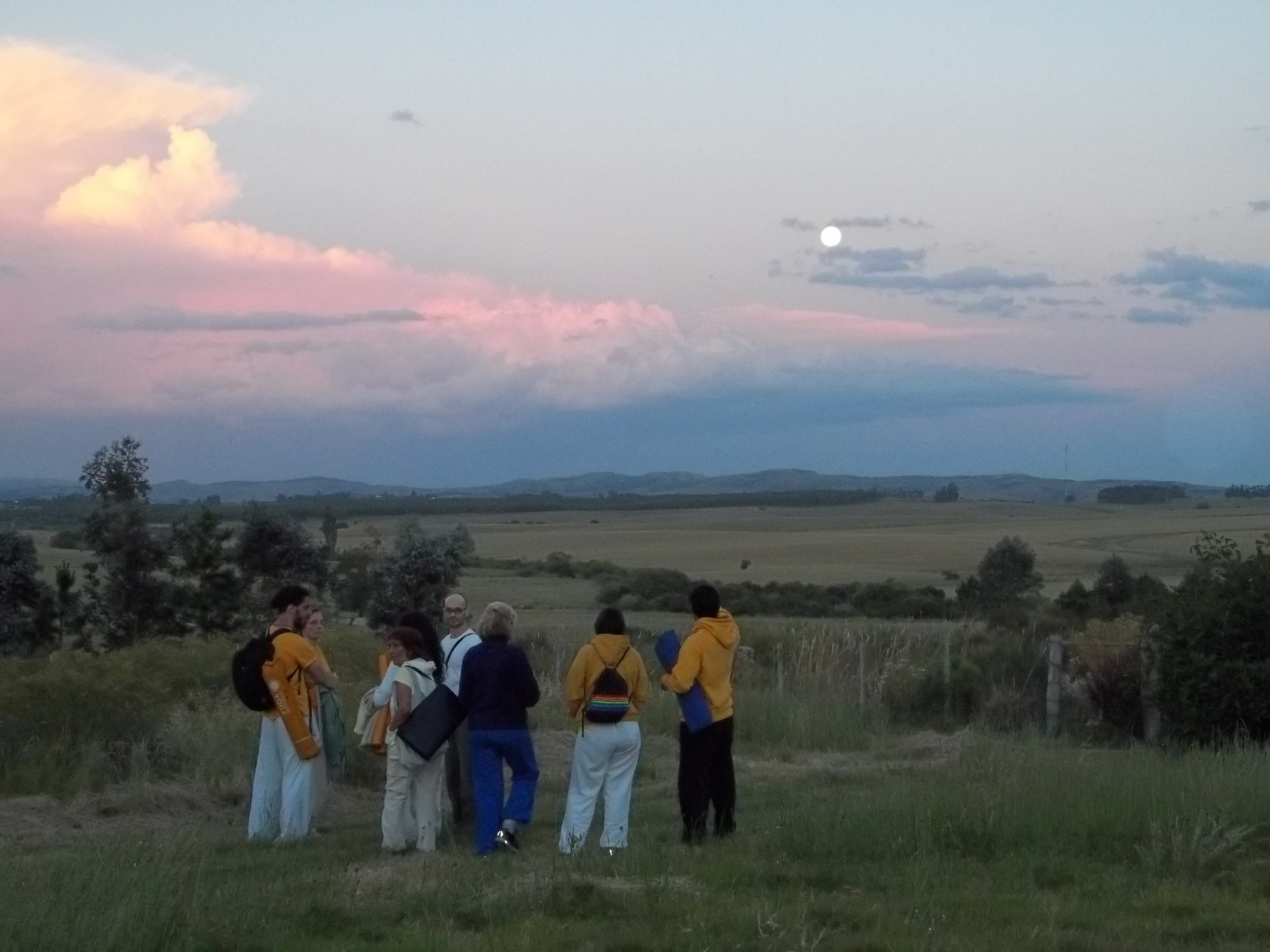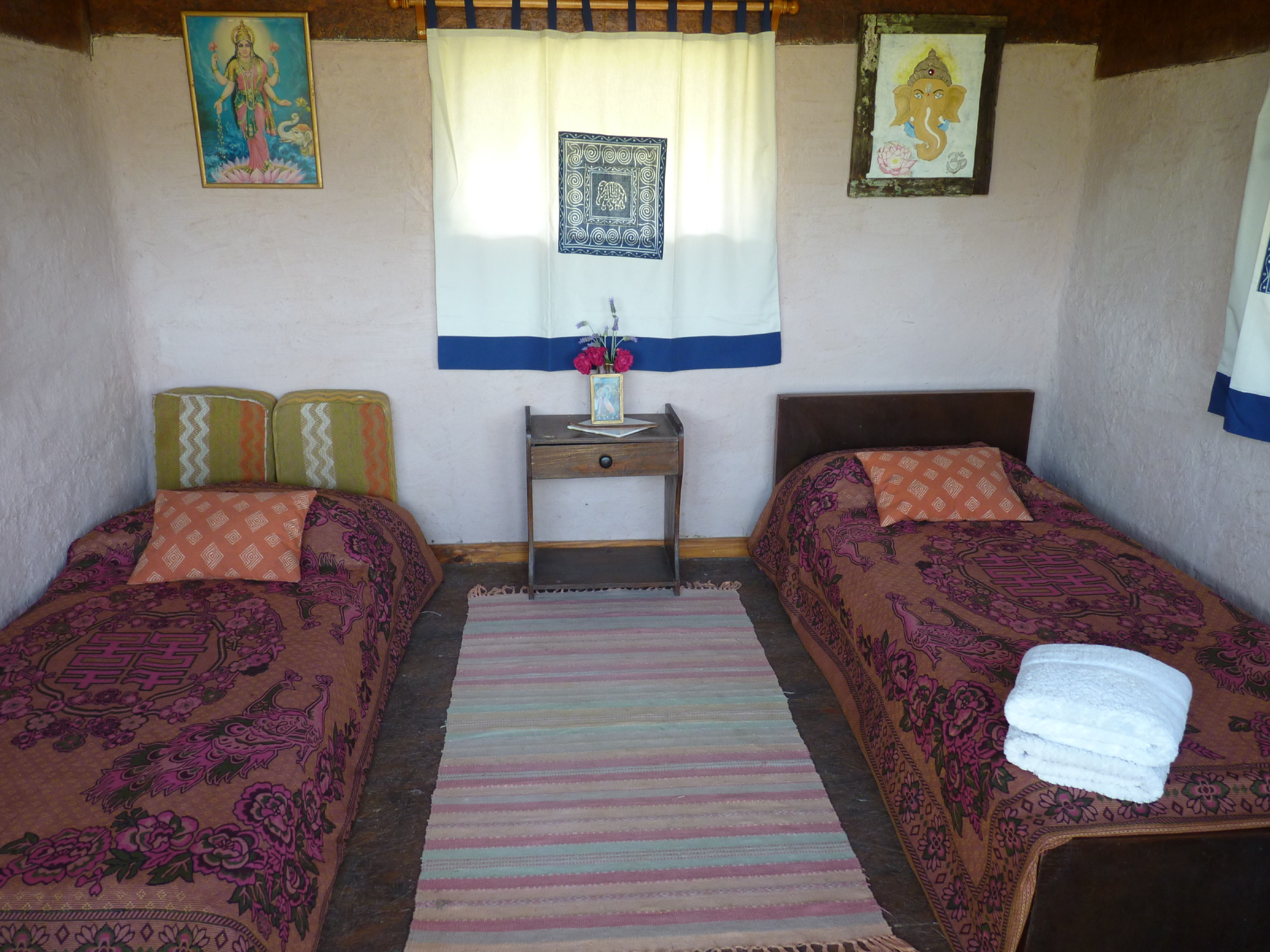 Rules and regulations
During the course and stay at "El Silencio" , we ask you to observe the following rules, to help maintaining a Sattvic atmosphere in the place and mind:
* Do not smoke, drink alcohol, or take any drugs, meat or fish
* Very important: it is mandatory (except in emergency situations) to observe complete silence between 9:30pm and 6:00am. It is not allowed to talk, listen music or producing any noise during that time in order to respect those that are already resting and sleeping
* Observe ahimsa or non-violence towards anybody in body, action, speech and thought
* Do not hunt, kill or harm any animal
* Do not pollute the place by leaving garbage of any sort
* Respect and keep silence as much as possible, avoid shouting, screaming or loud music
* Please participate in the practices as much according to your physical capacity and follow the instructions of the teachers explicitly only
* Do not light any fire, incense nor candles in the whole property including tents or bedrooms
Only authorized staff will be in charge of incense and other fire related items.

What to bring
• Yoga mat
• Notebook to take notes
• If you are going to stay in a tent, please bring your own sleeping bag or blankets and towel
• Boots. If you like to walk in the wild nature it is useful to wear boots to prevent thorns and mud especially if it rains
• Toiletries items
• Flashlight
• Bathing suit (there is a river in the property)
•Proper clothing: During this time of the year the weather is usually warm and pleasant, but nevertheless it can be cool sometimes in the early mornings or evenings, so make sure you have some warm cloths for those times.

How to reach the place
We are 21km away from San Carlos city, Maldonado state, 40km from Punta del Este city and around 160km from Montevideo, capital of Uruguay.

If you are flying to Uruguay:
Arrive at Carrasco international airport (MVD) and from there take a bus to San Carlos (2 hours long). From San Carlos there are buses that will leave you 1km away from "El Silencio", we will be there waiting to pick you up. You can also come from San Carlos by taxi. After you register for the course we will send you a map and bus schedule to see which one fits better your conexions. A taxi from the airport to El Silencio would cost approximately U$ 250, a taxi from San Carlos to El Silencio would be around U$ 50. The buses from the airport to San Carlos cost around U$ 10 and from San Carlos to El Silencio the bus would be U$ 3. You will need to exchange some money at the airport, to have local currency (pesos) to pay the tickets. After you register for the course we will send the bus schedule to see which one fits better your conexions.

If you are coming from Montevideo
Register in advance!!!